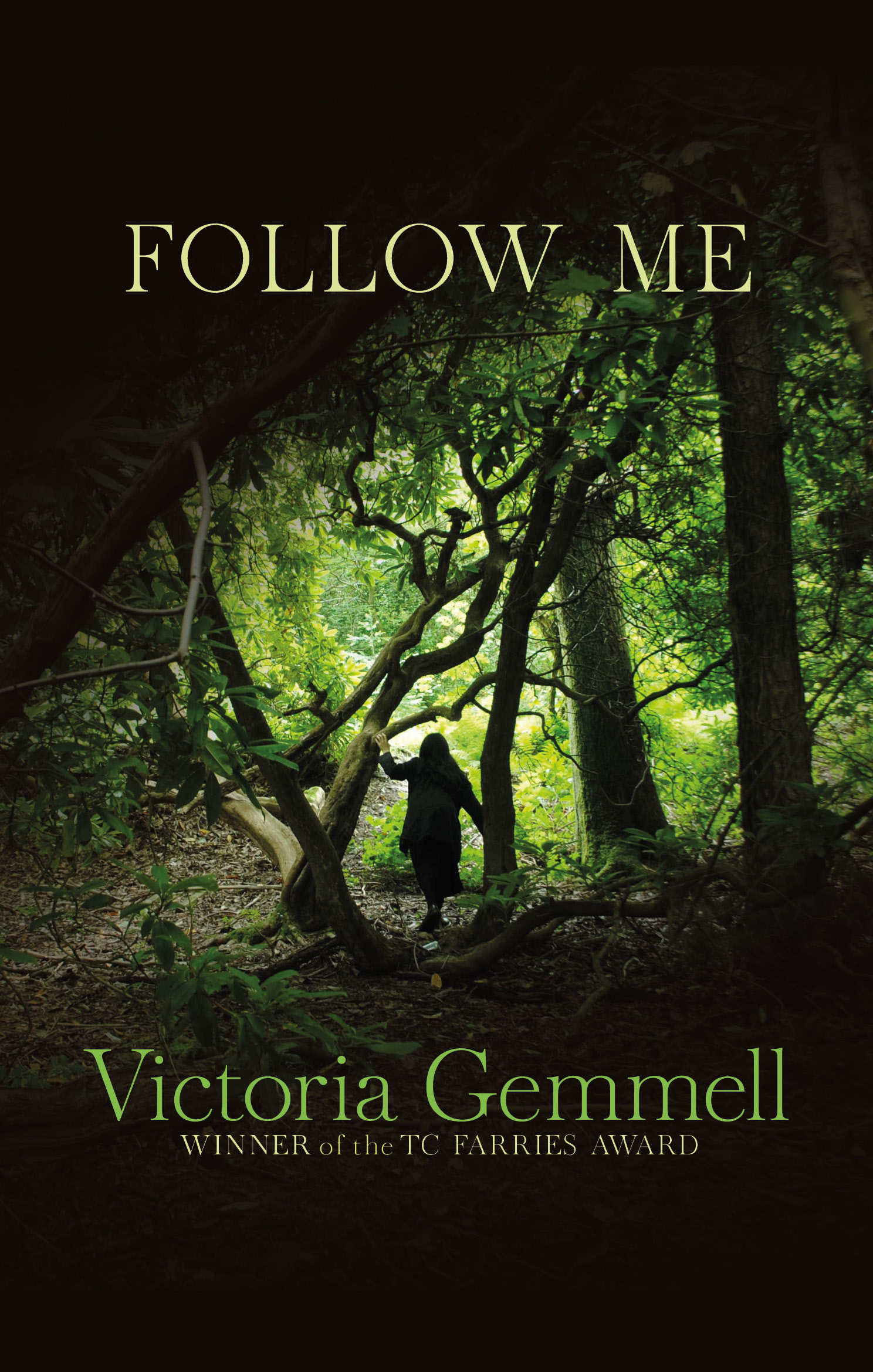 Today we welcome Victoria Gemmell as we travel to Renfrewshire, Scotland to reveal how being a careers adviser, old school jotters, Jem and the Holograms, and Earl Grey tea each play a role in Victoria's writing life. We're digging deep for this one. Looks like we've got another mystery on our hands ….
Tell us a bit about yourself.
I'm a writer based in Renfrewshire, Scotland. I work with teenagers on a daily basis as a careers adviser in Glasgow, supporting them to move into opportunities when they leave school. I feel my two careers complement each other, as I write for teenagers.
I have a particular passion for encouraging young people to discover the power of their imagination and explore the fun side of creativity.
In which genre do you write?
My Young Adult novels all have a mystery/thriller element to them, with a touch of romance. I enjoy placing teenagers at the centre of a mystery, with my protagonists trying to find answers that adults might have failed to discover due to not caring or digging deep enough for the truth.
How many published books do you have?
My debut Young Adult novel Follow Me was published late 2015, with the second, Promise Me, due for release in September 2019. Both are published by Strident Publishing Ltd, and are stand-alone novels. I'm currently writing my third.
I also enjoy writing contemporary short stories and flash fiction for older readers and brought out a collection, Exposure, in November 2018.
When did you first realize you wanted to be a writer and what ignited your author's flame?
From a young age I always loved reading and it was my love of reading that really sparked my imagination and a desire to write stories. From the age of about seven I started to fill old school jotters with stories and short novels, (complete with my own illustrations). The flame probably really ignited, (and stayed ignited!), thanks to encouragement from my Mum, (who is also a writer), and supportive teachers. Watching my Mum start to be placed in competitions and be published was really inspiring. I feel lucky that I grew up in a creative household, surrounded by books. When I was seventeen my Mum encouraged me to join a local writers group and I also started to attend the Scottish Association of Writers' conference. Meeting a wider circle of writers in my twenties and starting to enter competitions kept me motivated and inspired to follow the path to publication.
What does your ideal writing space look like?
In my head, my ideal writing space would be sitting at a big desk, with a window overlooking a beach. (A stormy beach on days where I'm writing a dark/dramatic scene; a calm beach on days I need to take walks to clear my head).
In reality my writing space tends to be at the kitchen table, with a cup of Earl Grey tea and some chocolate on hand, music playing in the background.
Do you journal write or keep a personal diary? Has this helped with your published writings? If so, how?
For years I kept a personal journal and an observational style blog which really kept my creativity alive. I traveled to Paris twice alone when I was in my twenties and wrote about my experiences on my blog. I later used some observations from this to feed into a fictional short story which was placed in a competition. A lot of ramblings from my journal and creative challenges I set myself for the blog fed into lots of short stories and flash fiction pieces, many of which were published.
Since being published I find it harder to allow myself space to do more fun creative exercises as I feel if I sit down to write it must be to work on my latest novel, or do something related to promotion!
What do you miss about being a kid?
I miss the lack of distractions and the feeling that days were endless (during summer holidays). I could sit for hours and really immerse myself in stories without a care in the world. It takes more effort now to turn off the 'real world' and switch off my 'day job' brain in order to get truly lost in my imagination. I find music helps though, and once I'm in the 'flow' five hours can fly by like I've been sitting for five minutes.
If you were trapped in a cartoon world from your childhood, which one would you choose and why?
I love this question! I'm going to choose two. Jem and the Holograms because I love the idea of having a rock chick alter-ego and I always wanted to be in Jem's band. The second would be Scooby Doo as I love to solve a mystery.
Which of your personality traits has been most useful and why?
I've always been determined and hard working. You need both to get a book finished, and when you start sending it out to publishers/agents. I found the real hard work started after publication, balancing promotional activities with writing the next one, alongside a full time day job.
What's your favorite place to visit in your country and why?
There's so many places in Scotland I love to visit. Perthshire and Arran probably top my list as the scenery is beautiful, and I like being beside the water.
Describe the perfect solo date you'd take yourself on … where, time of day, weather, place, etc.
It would be a day everyone else was at work, in the hope the town centre would be quiet (er). I'd have breakfast in a local café with a book for company. In the afternoon I'd watch a film at the Glasgow Film Theatre and have a snack at the CCA, then browse some local art galleries. I wouldn't mind if it was raining as then I wouldn't feel guilty for evading the sun in a dark cinema.
Jinkies Victoria! Scooby Doo fan here too! Thank you for being a part of MTA. It was incredibly fun and interesting to learn more about you and your writing life. –Camilla
Blurb for Follow Me:
What is the deadly allure of the Barn?

17-year-old Kat Sullivan has been devastated by the loss of her twin sister, Abby, the most recent of five teenagers to have died in the town of Eddison, all within a year. No-one seems able to explain the circumstances surrounding her death.

As Kat struggles to move on, she is introduced to an underground hangout – the Barn – by Abby's friends. There, she meets the enigmatic Rob and his friend Michael, art students who have re-created pop artist Andy Warhol's infamous Factory, where creative types can construct art and socialise.

Drawn into Rob's social scene, and seduced by the attention of this attractive stranger, Kat relishes the freedom and escape offered by the Barn's non-conformity and creativity.

But the Barn holds a strange influence over those who frequent it, and soon Kat begins to realise how little she knew about her sister's life.

Kat needs answers.

She also needs to stay alive.
Where we can find your books:
My most recent Young Adult mystery Promise Me won't be released until September 2019. My debut, Follow Me, is available to buy in paperback and ebook.
Links to buy Follow Me:
UK Amazon (paperback): https://amzn.to/2YOHMbX
UK (Ebook): https://amzn.to/2N4NTC8 
US Amazon: https://amzn.to/2YRb1uT
Waterstones: https://www.waterstones.com/book/follow-me/victoria-gemmell/9781910829035
Blackwells: https://blackwells.co.uk/bookshop/product/9781910829035?gC=5a105e8b&gclid=EAIaIQobChMI-ZLzvYjL4gIVbRHTCh3nkwWhEAQYBCABEgJlDvD_BwE
Foyles: https://www.foyles.co.uk/witem/fiction-poetry/follow-me,victoria-gemmell-9781910829035
Connect with Victoria:
Author website: https://victoriagemmell.com/
Facebook: https://www.facebook.com/victoriagemmellauthor
Instagram: https://www.instagram.com/victoriagemmellauthor/
Twitter: https://twitter.com/VikkiGemmell
If it feels right and you have the time (and you enjoy the interview) please like or comment or share it. The nature of the online world … the more eyes that see it the more it will spread and benefit the author and the website! Thank you!
And if it feels the thing to do and you are inspired to do so, I would be deeply grateful if you'd like to "Buy Me a Coffee" … Camilla – Host of Meeting the Authors …